Antigua Homes For Sale Myrtle Beach
Begin the Next Chapter of Your Life in an Antigua Home in Myrtle Beach.
When gazebos dot your community and its peaceful surroundings calm your nerves, you'll know that you've arrived home at Antigua in Myrtle Beach. You'll love your oversized back yard, the private roads throughout the neighborhood, and the shade-providing trees. This small neighborhood will offer you what many other Grand Strand communities cannot: private back yards joining homes that have no windows looking out on your property. When privacy is important to you and entertaining is a treasured affair, you'll enjoy hosting a barbeque or friendly game of cards out on your patio without an audience watching from next door.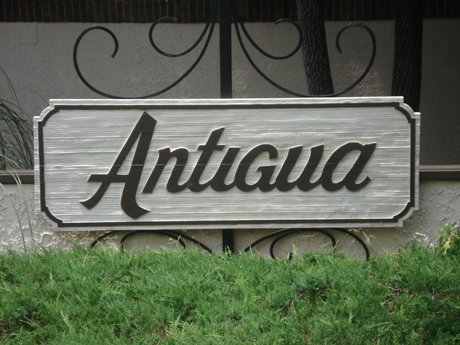 The homes in Antigua will offer you a choice of the number of bedrooms and baths that you prefer and tasteful appointments. You'll love the open floor plans and the landscaping that consists of mature trees and plants that are indigenous to the Low Country. The private roads keep traffic to a minimum which means that you can stroll along with friends early in the morning or late in the evening. Your kitchen will be fully-equipped with all of the appliances that you need to store your supplies or mix up the ingredients of your latest specialty. From the swaying of palms just outside your door to the spaciousness of the streets, your home in Antigua will be the perfect place for you.
This location is near all of the businesses that you will need on a regular basis to complete your personal transactions; from medical facilities to banks to grocers, whatever you need will be within a short drive of your home. You'll also be close to excellent restaurants, great shopping opportunities, and all of the major attractions and activities of Myrtle Beach. And don't forget that the beautiful, blue Atlantic is just steps from your front door; you can stroll along and search for shells, wiggle your toes in the sand, or just reflect upon how your day has gone.
Home ownership in Antigua in Myrtle Beach can be a dream come true if you enjoy quiet times, a convenient location, and excellent value for your money. Once you find a property that you like in Antigua, make sure that you present an offer so that this next chapter of your life can begin.
If you like Antigua be sure to check out the nearby communities of Providence Park, 82 Dunes, and Living Dunes Homes For Sale.
Call or text us today at 843-424-6900 to schedule a private tour of this Myrtle Beach homes community.
No current listings, please check back later.