Myrtle Beach Homes
The Myrtle Beach area, including the Grand Strand, has become a year-round destination with 60 miles of uninterrupted white sand beach, warm weather and great surf. Families come from all over for the wonderful Myrtle Beach climate and relaxed tropical lifestyle, but there is so much more the Myrtle Beach area has to offer. Myrtle Beach remains one of the fasting growing cities in the U.S. Myrtle Beach was incorporated in 1957 after becoming a town in 1938. Since that time Myrtle Beach has become an international destination that brings in over 12 million visitors a year, and brings in thousands of new residents annually who relocate here, to live and work, and to retire.

In recent years, the attractions in and around Myrtle Beach have expanded out as far as the bypass. Your choice of dining, shopping, attractions and entertainment are countless. Choose from Broadway musicals, jousting tournaments, big-name concerts, musical tributes, or a live variety review offered at a dozen world class theaters. The dining and shopping options cater to the taste and budget of a huge variety of residents and visitors alike. Some of the other activities and things to do in the Myrtle Beach Grand Strand area are golfing, fishing, water sports, mini golf, mysterious black water river tours, lively nightlife, cinemas, supermarkets and banking facilities.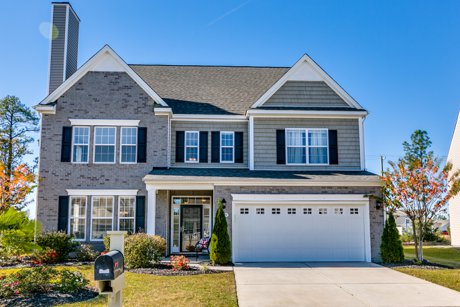 Myrtle Beach, South Carolina has a very wide variety of residential homes in a multitude of communities as well as size and price. Within the Intracoastal stretch of Myrtle Beach are 1,200 square foot single family dwellings listed in the low $100,000s to Ocean view properties with over 6,000 square feet of living space and priced in the neighborhood of $5,000,000. No matter how old you are, no matter what your budget is or no matter the size of your family, the Myrtle Beach real estate market has a home to fit your needs.
Myrtle Beach homes are in great demand for more than just its proximity to the beach. A large number of retirees, employment seekers, business owners, and professionals have decided to make Myrtle Beach their home. A newcomer to Myrtle Beach can live in golf communities, retirement communities, and other residential areas with beautiful waterfront property. Many have found their new golf course or waterfront homes in some of the more popular communities like The Dunes Club, Grande Dunes, Plantation Point, Cypress River Plantation, and all of Carolina Forest. All of which offer spacious and affordable homes, centrally located in the heart of one of the South East's most desirable place to live.
See below to view all Myrtle Beach homes for sale. Contact us today for more information on any of these properties. 843-424-6900.